Update before we go to Mexico
This is a recent picture of my new office/used to be our bedroom.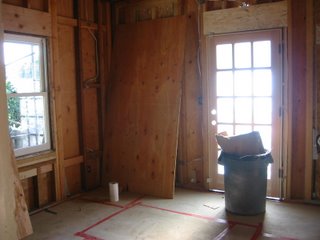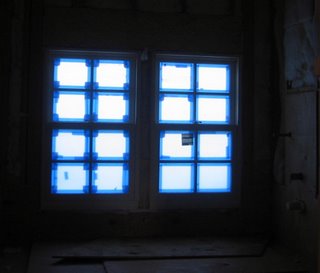 The new bathroom windows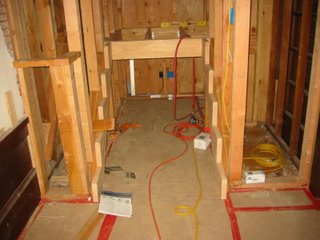 Every day, they add a little something to our new entrance stairs.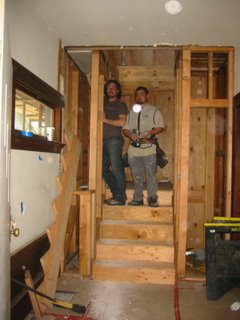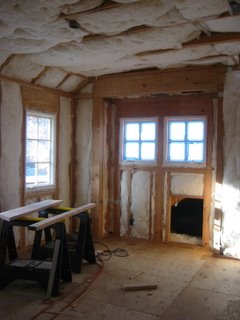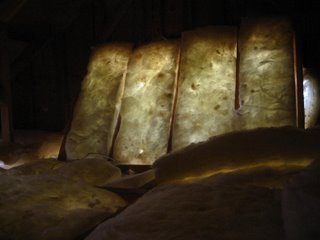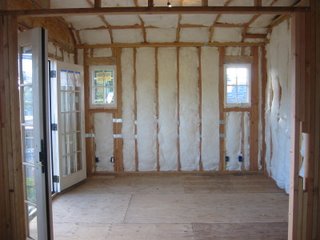 The new bedroom is well insulated

as is our attic and Erin's sitting room.

In fact, the entire house is very well insulated now. They even put some in the crawl space underneath the floor boards. Just like Adam told me. . .

Labels: Remodel project