Wow so much has happened since I last posted photos. Even before the Slow Food Festival.
There was Erin's birthday.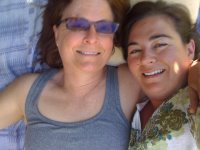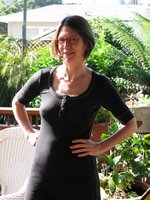 Sarah, our good luck charm, came into town for a visit.
Then it was my birthday. We went to Stinson Beach.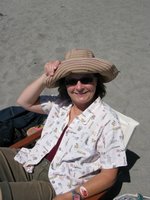 The mid-summer garden was fabulous!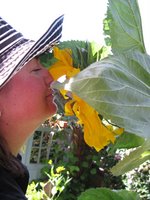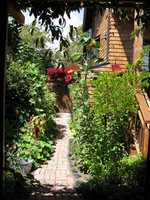 We took some time later in the month to drive up to Mendocino County,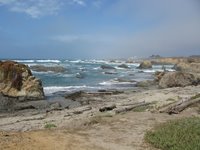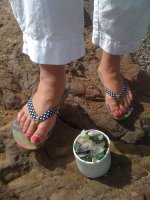 and visited glass beach. I had not been there since the 1970s, and Erin had never been there.

Then there was the Slow Food Festival, just to keep things in chronological order.

Starting in September, Molly and Davina got married again.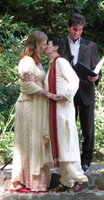 Mark Leno performed a really great ceremony. They both sing beautifully.

Well, then Erin and I got married again.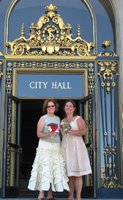 We could only invite 6 people, because we had it at SF City Hall. It is so romantic to get married every couple of years. We do hope this time it is forever. I hope people vote against Proposition 8 and it does not pass. Funded by the Mormon Church, it changes the State of California's Constitution to deny lesbians equal rights by limiting marriage to between a man and a woman. If Prop. 8 does pass, I hope
ALL
the rights are removed from marriage, so men and women can still get married as they wish, but non-heterosexuals are treated equally in the eyes of the law. That's what is meant by separation of church and state, and equality for all, two of the major legal guarantees supposedly existing in our nation. Without any legal rights and responsibilities associated with marriage, nobody will have special rights. Nobody will be denied rights.


Last weekend, we got a preview of the new Academy of Sciences in Golden Gate Park. My two favorite things about that are the alligator exhibit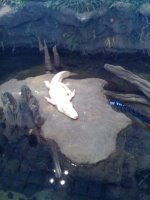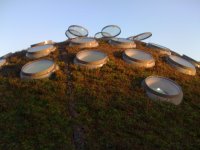 and the rooftop garden. Too, too, too wonderful.