Santa Barbara getaway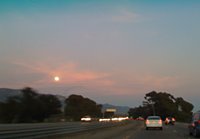 Erin took me on a quick getaway last week to Santa Barbara. As we were driving in, the enormous full moon filled the twilight.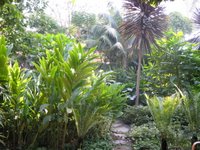 We stayed at the 4 Seasons, a big hotel on the beach with a
beautiful tropical botanical garden right outside our room.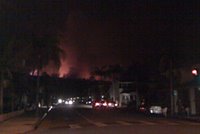 One night, as we were driving to dinner, we saw a fire start up the road from the restaurant. It burned for 3 or 4 days, destroying hundreds of homes and acres of landscaping. Later we learned that Santa Barbara County has no water rationing in spite of the drought.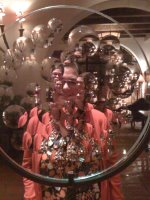 Still, we enjoyed our little vacation.