The Cinque Terre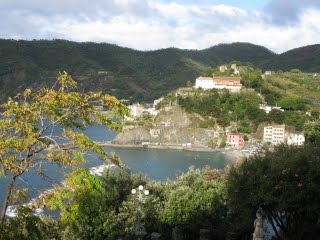 We stayed in Montoroso al Mare on the Cinque Terre September 16th to the 20th.
The above photo shows the view from our balcony of Hotel Porto Roca.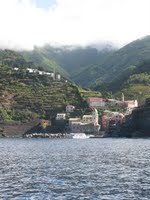 The Cinque Terre is a lovely area on the dramatic west coast of Italy, comprised of 5 small charming villages.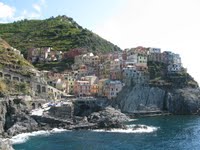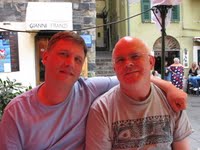 Brian and Jack joined us there.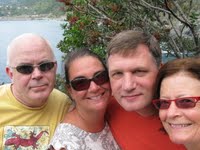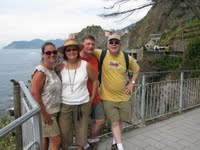 We hiked between several of the villages.